Learn About Senmaru-kun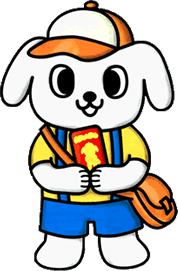 Name

Senmaru-kun
Home and age

Born in Sendai. Three year old male.
Born and raised near Aoba Castle, Senmaru-kun's current home is a dog house at a company that makes and sells Sendai sasakama (bamboo-leaf shaped fish cake) in Sendai City.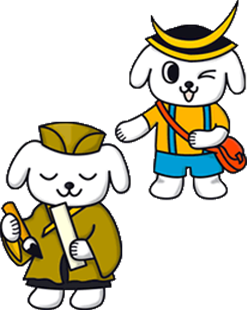 Family

Senmaru-kun lives together with his grandmother (Dai), father (Morimaru), mother (Matsuhime), and two year old sister (Shimahime).
Qualification for the job

Senmaru-kun was elected Special Tourism Ambassador of Sendai by The Association Operating the Sendai Marugoto Pass due to his ability to use his in-born excellent sense of smell and hearing to discover fun, beautiful, and tasty locations.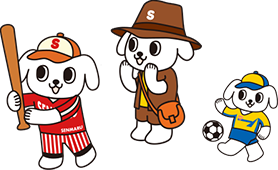 Character

Normally quiet and docile, Senmaru-kun instantly becomes a man (dog?) of enthusiasm and responsibility whenever he finds any travelers.
Skills

Soccer, snowboarding, and dog paddling in the Hirose River.
Favorite foods

Zunda mochi rice cakes, sasakama (bamboo-leaf shaped fish cake), and beef tongue.
Senmaru-kun is particularly fond of beef tongue and begins to pant whenever he sees some.
Motto

"You can' t enjoy Sendai in just a day!"