Pass Usage Area
♦JR lines between the following stations: Sendai, Matsushima, Matsushimakaigan, Yamadera, and Shiroishi
♦All lines of Sendai Airport Access Line
♦All lines of Loople Sendai, Sendai City Buses and the Sendai Subway (Excluding Rakuten Shuttle bus)
♦Miyagi Kotsu Bus between Sendai Station and Akiu Otaki.
♦Abukuma Express Line between Tsukinoki and Abukuma.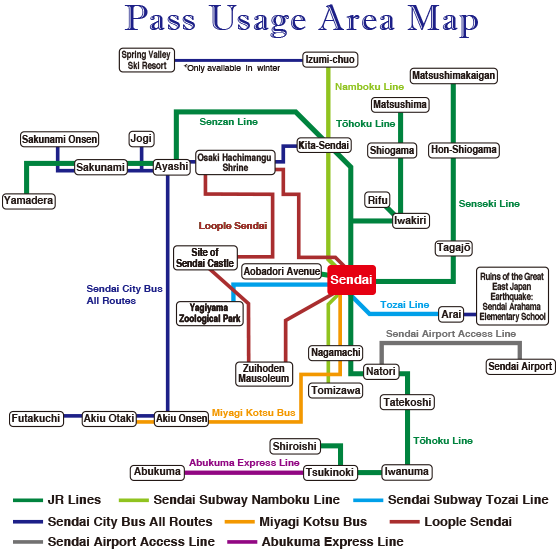 Check the leaflet for more details


Price
♦Adults (12 years old and over):¥1,320 ♦Children (6‒11 years old): ¥660

Period of use
♦Year round (You can purchase from one month prior to scheduled date of use)

Eligibility
♦Must possess a non-Japanese passport and a "Temporary Visitor" visa which is valid for 90 days or less, or a comparable requirement.
*You will be asked to show your passport to confirm your status at the time of purchase.

Note
*The date of the pass can be changed once if unused and the expiration date has not passed.
*Lost passes will not be reissued.

How to Use
♦For JR,Sendai Subway, or Sendai Airport Access Line, insert your pass into the automated ticket gates.
♦For the buses, show it to the driver when you get off, and for the Abukuma Express Line, show it when you get on and off.

Where to Purchase
JR EAST Travel Service Center (View Plaza on the 2nd Floor of JR Sendai Station)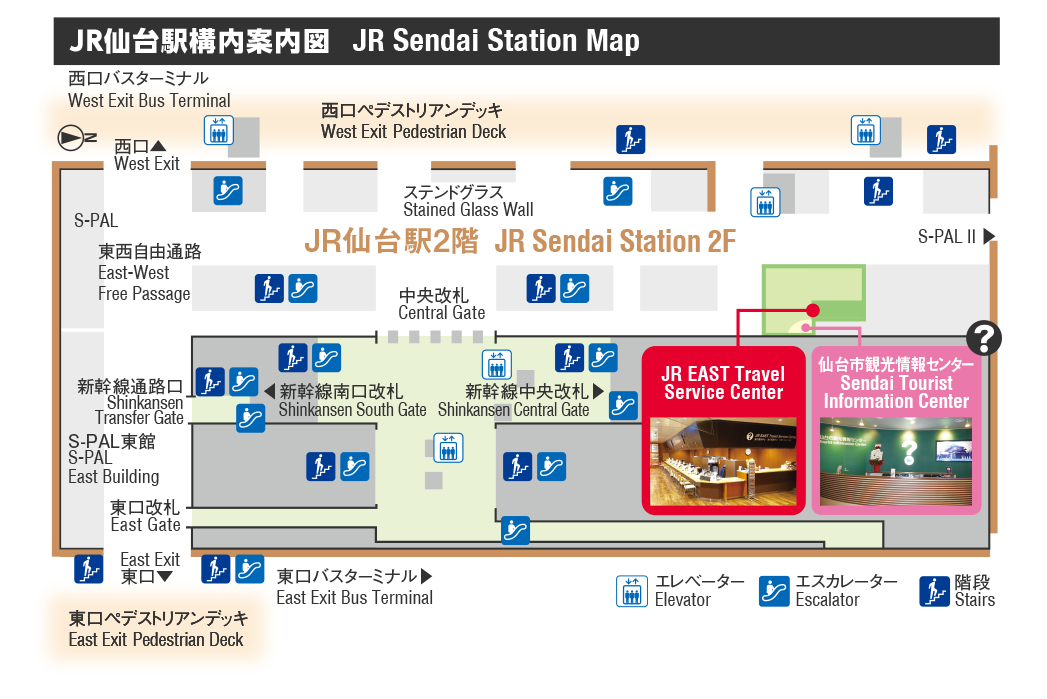 List of Facilities Offering Special Benefits
Sendai City Museum
Adults: ¥460→¥360
High School Students: ¥230→¥180
Elementary/Junior High School Students: ¥110→¥90
Sendai City Museum of History and Folklore
Adults: ¥240→¥190
High School Students: ¥180→¥140
Elementary/Junior High School Students: ¥120→¥90
3M Sendai City Science Museum
Adults: ¥550→¥430
High School Students: ¥320→¥260
Elementary/Junior High School Students: ¥210→¥170
Yagiyama Zoological Park
Adults: ¥480→¥380
Elementary/Junior High School Students: ¥120→¥90
Sendai Wild Plants Garden(Yasoen)
(closed Dec. - Mar.)
Adults: ¥240→¥190
Elementary/Junior High School Students: ¥60→¥40
Akiu Otaki Botanical Garden
Adults: ¥240→¥190
high school/College Stydents: ¥180→¥140
Elementary/Junior High School Students: ¥120→¥90
Sendai City War Reconstruction Memorial Hall
Adults: ¥120→¥90
Elementary/Junior High School Students: ¥60→¥40
Sendai City Tomizawa Site Museum
Adults: ¥460→¥360
High School Students: ¥230→¥180
Elementary/Junior High School Students: ¥110→¥90
Sendai Literature Museum
Adults: ¥460→¥360
High School Students: ¥230→¥180
Elementary/Junior High School Students: ¥110→¥90
Sendai City Jomon Site Park
Adults: ¥200→¥160
High School Students: ¥150→¥120
Elementary/Junior High School Students: ¥100→¥80
Sendai Astronomical Observatory
♦Only the Set Ticket (exhibition room and planetarium) is eligible for this discount.
Adults: ¥1,000→¥810
High School Students: ¥610→¥480
Elementary/Junior High School Students: ¥400→¥320
The Miyagi Museum of Art
Adults: ¥300→¥240
College Stydents: ¥150→¥120
Elementary/Junior High School Students: Free
Special Exhibition: ¥100 discount
Zuihoden Mausoleum
Adults: ¥570→¥460
High School Students: ¥410→¥310
Elementary/Junior High School Students: ¥210→¥160
Aoba Castle Museum
Adults: ¥700→¥500
Junior high/ High School Students: ¥500→¥300
Elementary school students: ¥300→¥200
Osaki Hachimanagu Shrine
★Free picture postcard
Hotel Metropolitan Sendai
★5% off Food and Drink Purchases
・Lobby Lounge: Chaleur
・Bar: KNIGHT
・Restaurant & Café: Serenity
・Japanese Restaurant: HAYASE
・Chinese Restaurant: TOURI
The Westin Sendai
★5% off Food and Drink Purchases
・Restaurant: Symphony
・Japanese Restaurant: Ichimuan
Hotel Monterey Sendai
★5% off food and drink purchases
・French restaurant, Escale
・Japanese restaurant, Zuientei
・Chinese restaurant, Saiun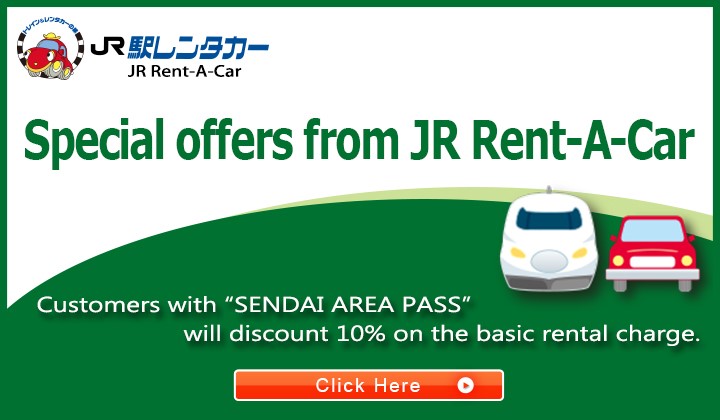 Leaflet